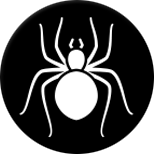 Zeropest Australia can help you achieve fast, efficient spider control in Melbourne with OUR SPIDER TARGETED GENERAL PEST SPRAY TREATMENT THAT COMES WITH OUR 14 Day & 1 YEAR WRITTEN PEST FREE GUARANTEE!
Our unique LONG TERM TARGETED SPIDER VIP 5 STAR ***** TREATMENT SERVICE starts with our FREE PHOTOGRAPHIC SPECIALISED 30 - 40 MINUTE ALL PEST ENTRY POINT INVESTIGATION 
We are the best spider exterminator in Melbourne that can provide you with total 100% satisfaction when it comes to spider removal and other pest control services in Melbourne.
Valued at $200.00 absolutely FREE! 
THIS INVESTIGATION IDENTIFIES ALL PEST ENTRY POINTS SO YOU CAN PREVENT THEM FROM ENTERING IN THE FUTURE IF NOT ALREADY!
Some spiders may be harbouring outdoors in piles of firewood, garden sheds, children play equipment, cubby houses and debris, under items lying on the ground, letter box, meter box, fences, garden shrubs, decking, garage, shed's, rubbish bins, pergola's or in voids in hollow blocks, while others may live in attics and roof voids, behind stoves, in baby cots, furniture or other areas throughout the home.
A thorough, professional inspection from Zeropest Australia will reveal these hiding spots and help eliminate spiders from your home. Our perimeter and internal general pest control spray ( GPS ) and dusting treatment from Zeropest Australia acts as an invisible barrier around and in your home from all pests not just spiders, it treats pests such as, Webbing Spiders, White Tails, Garden Cockroaches, Flea's, Ants, Carpet Beetles, Silverfish, Clothes Moth, Millipedes, Hide Beetles, woodlice, clothes moths and earwigs.
The entire exterior (Facade) and interior ( Skirting boards / Cornices ) of your home is sprayed and surrounded with an uninterrupted band of residual protection, forming a barrier against unwanted pests GUARANTEED FOR 12 MONTHS!
Most of our clients receive up to 2 Years Protection on average! 
Our spider treatment in Melbourne process includes spraying area's such as gutters, eaves, window frames, shed, garage, decking, pergolas, cubby house, skirting Boards, cornices, clothes line, subfloor void, roof void, letter box, rubbish bins, meter box, letter box, fence line, garden hedges, cracks, crevices, retaining walls, pipe penetration holes, ceiling cornices, heating ducts, cooling ducts, under and around appliances, around kitchen cupboards, in wardrobes if emptied, floor / ceiling vents with the roof void being dusted. 
Most importantly we do NOT leave runs or dribbles on your windows or walls like unfortunately most other companies do!  
The liquid insecticide spray as used by Zeropest Australia (Biflex Ultra) is derived from the bud of the white chrysanthemum flower, natural, effective, safe and AQUIS approved.  It's unique EC formulation is non-staining, practically odourless, non-sensitizing and non-allergenic giving user and client comfort without sacrificing efficiency or longevity. The Dust as used by Zeropest Australia (Starrdust®PRO) contains insect growth regulators ( IGR ), this dust as used by Zeropest Australia is the only dust in the world containing insect growth regulators. Starrdust®PRO is revolutionary in pest management because it combines a powerful knockdown adulticide as well as a long lasting IGR larvacide, providing long term residual control and the rapid knockdown expected by you the customer. Our comprehensive perimeter and interior treatment gets rid of troublesome pests fast, and you won't see a trace of them for a long time after the treatment, due to the residual barrier that is left behind! As a result of this process we will determine the most effective measures of treatment according to your particular circumstances, inspection and treatment will on average take approximately 1.5 hours to complete.
After internal treatment has been completed the pesticide and treated area/s is completely safe upon drying usually 2 hours for adults and 4 hours for children, pregnant ladies and pests.
AUSTRALIA'S # 1 Guarantees
(1) 14 Day Spider Free Guarantee 
(2) Post Treatment Completion - 12 MONTH Spider FREE GUARANTEE
That's because we use highly effective pest control products designed to eliminate many different pests in just minutes with no bothersome odour or damage.
Call Zeropest Australia NOW! 1800 38 66 55