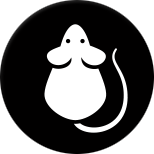 LIFETIME WRITTEN PEST FREE GUARANTEE ( Subject To T&C )
Zeropest Australia can help you achieve fast, efficient NEVER TO BE REPEATED rodent extermination.
To get rid of rodents, it is important to identify the rodent species before attempting rodent control. Zeropest Australia's technicians have the experience to correctly identify your rodents and kill them with the appropriate treatment 100% LIFETIME PEST FREE GUARANTEE & 100% SATISFACTION GUARANTEE. Zeropest Australia's technician will identify the most appropriate method to treat your particular rodent problem. We have at our disposal an arsenal of treatments that remain long after our departure.
COMPARE APPLES WITH APPLES!! QUALITY NEVER COSTS AS MUCH AS IT SAVES!!
See if the so called competition are that confident in there service that they will guarantee it for life like us!
OUR UNIQUE VIP (5) ***** STAR SERVICE includes our FREE full photographic PEST ENTRY inspection VALUED @ $200.00 covering every square inch of your home both internally and externally taking some 30 - 40 minutes to determine the species of rodent and to determine all potential entry point's that rodents and pests in general are using to currently enter your home.
This includes inspecting area's such as the roof ( Tiles, decking, flashing's) eaves, walls, roof void, sub-floor, garage, door clearances, pipe service penetration's, cupboards, cabinets, behind fridges and dishwashers, tree's and fence lines to name a few. As a result of this process we will determine the most effective measures of treatment according to your particular circumstances, inspection and treatment will on average take approximately 1.5 hours to complete.
Our number one priority is to prevent re-infestation by locating potential rodent entry points, we will supply photographic evidence of all potential entry points via text and email so these entry points can be proofed ( blocked up ) upon Zeropest Australia's successful treatment.  The inspection is a FREE service we provide with all bookings and forms part of our service to you that you should demand from any pest controller or company as standard as anyone can simply through some bait into your roof void! This unprofessional treatment will NOT prevent another colony of Rodents from re infesting your home in the future, usually in 2 - 3 months time!!
Zeropest Australia bait all active rodent zones within the home using our non-repellent attractants Ditrac Rodenticide (Solid Block Bait) and Generation First Strike Rodenticide (Palatable Soft Bait) baits.
These particular baits are used by Zeropestr Australia as they are designed to kill all rodents resistant to other anticoagulants baits.
Have you been using hardware purchased baits? That's why they are not working!!
The Baits are eaten by the rodents as they travel to and from your home also spreading it to rodent babies.
NO they DON'T die in your roof! 
This "Transfer Effect" from mother to baby means you'll see Ditrac & Generation First Strike affecting all babies and active rodents usually within one to four days and most species will be controlled within the first week following the treatment plan.   Zeropest Australia use Bell Laboratories tamper proof – resistant bait stations when children or animals are present ( Additional Charges Apply Per Unit Supplied over and above the included cardboard rodent stations provided in quotation), so you can be rest assured that no child or animal can be harmed by removing and consuming the rodenticide bait inside. Cardboard rodent bait stations are used in the roof void and only within the home when children or animals are not likely to be present.  
No loose rodent baits are ever placed in your home or thrown up into your roof void by Zeropest Australia technicians!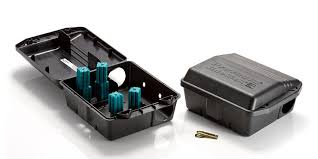 Bell Laboratories type tamper proof – resistant rodent bait station.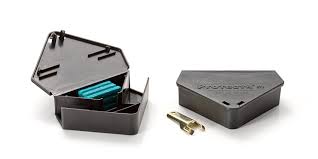 Cardboard bait stations used generally in roof void, or in areas where no children or animal frequent.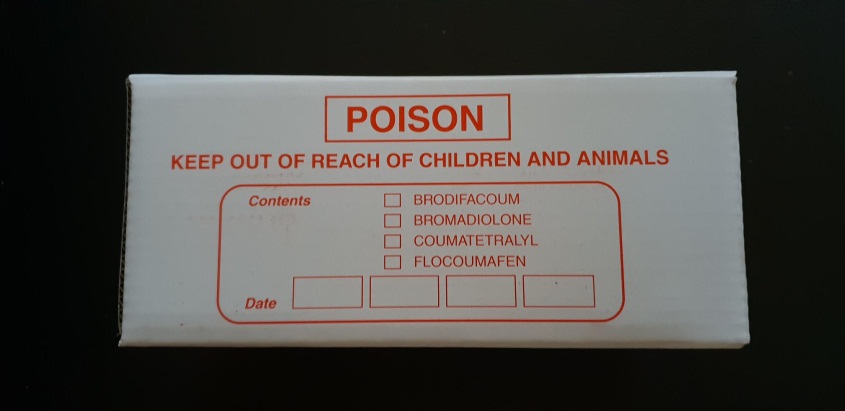 Upon no further activity of rodents (Usually 7 – 14 Days) the affected potential rodent entry points as identified by Zeropest Australia's technician can be proofed and blocked off.
Zeropest Australia will inform you as to how this can be completed on day of inspection or we are able to quote these additional works to be completed by our technician at the appropriate time (Usually within 1 – 2 weeks upon no further activity). All located and identified potential entry points are texted or emailed to you direct from site on the day of treatment.
AUSTRALIA'S #1 GUARANTEE!
LIFETIME WRITTEN PEST FREE GUARANTEE

(Subject To T&C)
Zeropest Australia back all of our pest control services with the best guarantee's in Australia because our Pest Control Technicians are highly qualified, only use the most effective pest control products on the market designed to eliminate many different pests in just minutes with no bothersome odour or damage and complete all treatments as if it was our own home Guaranteed!
Call Zeropest Australia NOW! 1800 38 66 55
Naturally if you require or select an additional pest service and we complete the service on the same we will discount the additional service substantially.
(Subject To T&C) Zeropest Australia Guarantees are subject to the customer / client / Authorised person adhering to, implementing, completing recommendations, completing proofing works and or engaging Zeropest Australia to complete PROOFING works as stated and noted in section A of official Zeropest Australia Paper work, guarantee's non transferable.