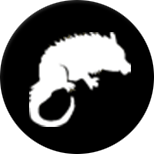 LIFETIME POSSUM FREE GUARANTEE (Subject To T&C)
Zeropest Australia can provide your home with our OUR UNIQUE VIP (5) ***** STAR SERVICE, fast, safe, ethical and eco – friendly possum removal program.
We will solve your possum problem, Zeropest Australia will provide a FREE UNIQUE VIP (5) ***** STAR SERVICE full photographic inspection of your house as part of our treatment process.
Our service comes standard with the following - Our technician will identify all potential pest entry points including rats, mice and birds and provide a quotation to block additional entry points if work scope exceeds our standard job rate* of sealing of 2 possum entry points.
2 entry points are included and repaired in our standard job rate, on average there is normally just one  - 2 entry points.
Installation of one way possum door to the roof area near active entry point, this will be left in place for a minimum of 7 Days or until NO further activity is advised, return visit to remove door and Provide AUSTRALIA'S #1 LIFETIME WRITTEN POSSUM FREE GUARANTEE.
Our eco-friendly service is the responsible and sustainable way to remove possums from your home permanently GUARANTEED FOR LIFE (Subject to T&C)
COMPARE APPLES WITH APPLES! QUALITY NEVER COSTS AS MUCH AS IT SAVES!
See if the so called opposition are as confident as us with there service that they will guarantee their treatment for Life! 
OUR UNIQUE VIP (5) ***** STAR SERVICE includes our FREE full photographic PEST ENTRY inspection covering every square inch of your home both internally and externally taking some 30 - 40 minutes to determine the species of pest or pests you currently have.
Most importantly your technician determines all potential entry point's in general that the pests are using to currently enter your home.
This includes inspecting area's such as the roof ( Tiles, decking, flashing's) eaves, walls, roof void, sub-floor, garage, pipe service penetration's to name a few.
As a result of this VIP (5) ***** STAR SERVICE process we will determine the most effective measures of treatment according to your particular circumstances, inspection and treatment will on average take approximately 1.5 hours to complete.
Our number one priority is to prevent re-infestation by locating ALL potential pest entry points, we will supply photographic evidence of all evidence and potential entry points via text and email so these entry points can be proofed ( blocked up ) upon Zeropest Australia's successful treatment. 
Latest FLIR Thermal Imaging Camera Used To Identify Pest Type & There Hiding Place.
     Possum Hiding Place & Nesting Location In Roof Void Detected
                          Using The Latest FLIR Thermal Imaging Camera.
The inspection is a FREE service we provide with all bookings and forms part of our service to you that you should demand from any pest controller or company as standard! YES our VIP (5) ***** STAR SERVICE Covers Birds, Possums, Rat & Mice!!
Also please note that quite often we find out through OUR UNIQUE VIP (5) ***** STAR SERVICE investigations that the supposed possum noises turn out just to be Rats. They both are nocturnal and have similar behaviors and noises, both rats and possums can also be present as they tend to use the same entry hole points.
As a full service Pest Control Company Naturally if our investigations reveal that the pest is Rodents, we will complete the required Rodent treatment and you will only pay for the lesser rodent treatment fee. If the pest is both Rodent and possum we will have to complete the required Rodent treatment on the day and subsequently return in 7 - 14 days upon no further Rodent activity to install the possum one way door.
This treatment method is completed in this way to allow the Rodent to leave the home as when we complete the Possum treatment all entry points must be blocked so the possum can only leave via our one way possum door ensuring that the possum can not re enter the home. 
Possum entry point picture, note the dirty oil marks above leading into entry point hole.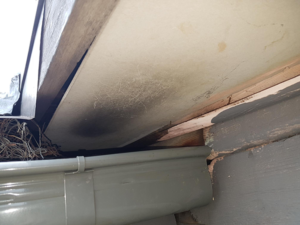 NOTE: Possums, both Ringtail, and Brushtail are a protected species in Melbourne under the Wildlife Act 1975. Zeropest Australia removes possums out of your home and roof without cages if possible. This results in us causing no harm to the possum and allows them to leave without stress.  
We use an eco-friendly one way exit door customized to your roofing type and entry point location to allow them to leave and move on naturally with out being able to re enter your home.
Quite simply the one way door allows the possum or possums to depart your roof void as they normally would, however upon there return the one way door prevents there re-entry to the roof void.
Once the possum/s have departed your home we remove the one way door, we custom install the one way door to suit your particular type of roofing material ( Cement Tile or Corrugated Iron ) as required no extra charge.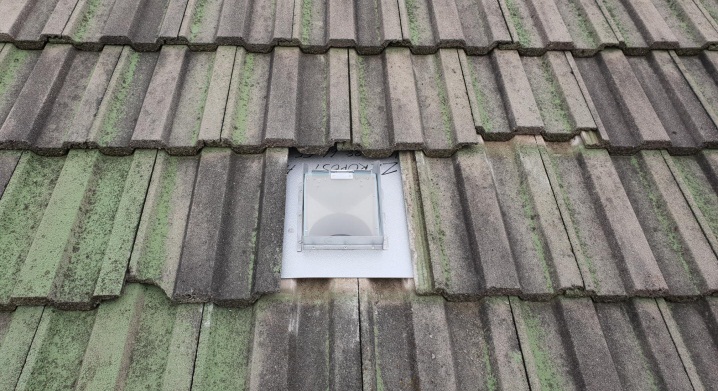 For fast, easy, NON stressful, effective pest and possum removal with the help of our expert possum technicians, call Zeropest Australia now on our
HOTLINE: 1800 38 66 55 LIFETIME GUARANTEE!
Deceased Pest Carcass locating, removal, deodorising and odour removal also available.
Call Zeropest Australia NOW! 1800 38 66 55
Naturally, if you select an additional pest service and we complete the service on the same we will discount the additional service substantially.
(Subject To T&C) Zeroepest Australia Guarantees are subject to the customer / client / Authorised person adhering to, implementing, completing recommendations, completing proofing works and or engaging Zeropest Australia to complete proofing works as stated and noted in section A of official Zeropest Australia Paper work.