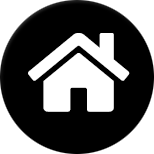 Zeropest Australia are the experts in tenant rental flea/pest treatment ensuring you receive your bond back.
We are here to help your move as affordable as possible and offer this heavily discounted rate to vacating tenants like you!
Naturally upon treatment completion we email you direct from site your receipt listing full details of your End Of Lease Pest Treatment.
You don't even have to hang around until completion! We can lock the door upon our departure, we can settle your account upon arrival via cash, credit card or EFTPOS ensuring you receive your bond back ASAP from your Real Estate agent.
Treatment Fixed Price Applies To Dwellings Up To A Maximum Dwelling Size Of 250 Square Meters, including Full-service Treatment Paper Work / Receipt Stating That Required Flea Treatment Has Been Completed To The Entire Dwelling.
When a tenant in a rental property vacates, it is their responsibility to leave the tenancy in a fit state for the next tenant and this may necessitate a number of things including a vacate bond flea treatment (end of lease flea treatment). Zeropest Australia makes life a little easier for everybody as we are very experienced at flea control procedures in rental properties. It's not enough just to go into a house or apartment and do a quick spray around the skirting boards. Zeropest Australia knows the habits of fleas, know where and when they are likely to be present and know which treatment to perform to not only eliminate the obvious active fleas, but also make sure they don't return in the future. Yes, fleas are hosted by animals from which they derive their nutrition, however, fleas can live for months without food and can remain in areas around previous pet activity, such as carpets, floorcoverings, curtains, cracks and crevices long after you and your pet has left the premises. Zeropest Australia's technicians are trained and experienced in flea treatment procedures essential for a conducting a thorough vacate bond flea treatment. Zeropest Australia when performing a flea treatment, will conduct a pre inspection of the premises to see if there is currently any flea activity. We will check curtains, skirting boards, inside cupboards, wardrobes, floor coverings, around cupboards and other crack and crevices where fleas may be residing. We will then administer a water-based insecticide spray in all these areas, we also spray outdoor areas such as garden beds and grassed areas to make sure that potential flea activity is eliminated. Zeropest Australia recommends upon vacating to have carpets professionally steam cleaned prior to flea treatment to ensure the flea treatment application retains it residual on going effect.